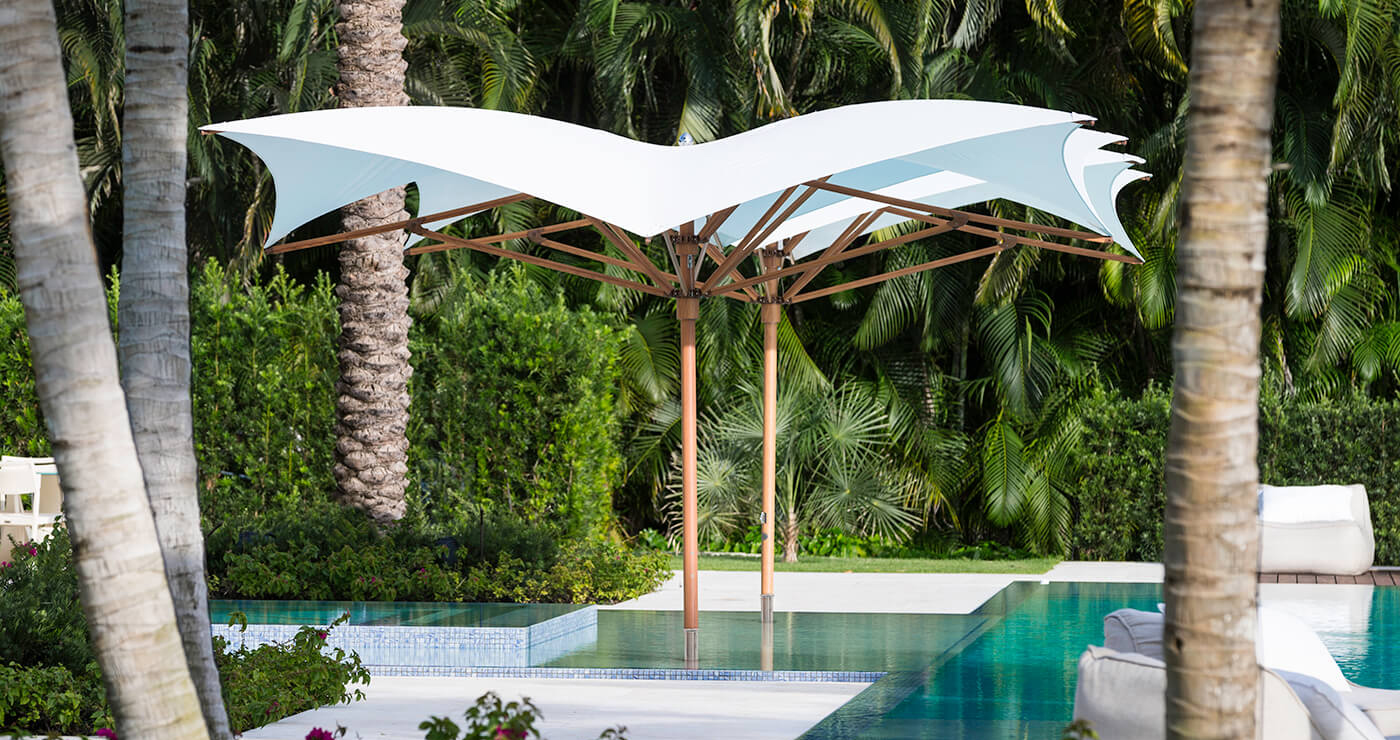 The boundaries of shade architecture have been redefined with the ocean master MAX manta umbrella. Inspired from deep beneath the sea, the Manta Max takes beautiful flight above any seascape. An open air living space has never known the tranquil comfort of this awesome and imaginative shade platform.
Beauty and brawn harmonize in state-of-the-art, open ocean tested marine components. The Manta Max delights the eye and shields the body with unparalleled durability.
No products were found matching your selection.